f2d: fresh2design
Brand Development + Strategy + Art Direction + UI/UX
f2d: fresh2design
Brand Development + Strategy + Art Direction + UI/UX
My Girls a.k.a The Team:
Christina Rodriguez - Brand Development, Trademark + Concept, UI/UX, Wireframing, Social Media Strategy
Sheridan Broderick - Brand Development, Trademark, Copywriting, Event Collateral, Sponsorship Packet, Social Media Strategy
Callie Gabbert - Brand Development, Copywriting, Illustrator, Poster Design, Social Media Strategy
Angela Rhys - Brand Development, Copywriting, Social Media Strategy, Wireframing
Courtney Whitehouse - Brand Development, Event Collateral, Social Media Strategy
Brief:
Brand development, strategy, art direction and UI/UX for fresh2design, an extremely fast-growing design community in Austin, TX.
Brand development, strategy, art direction and UI/UX for fresh2design, an extremely fast-growing design community in Austin, TX
Observations:
At 3 years old, f2d was experiencing growing pains and struggling to structure itself. On the surface, f2d needed a new brand. Internally, the organizers needed help creating organizational platforms that would help create structure.
Challenge:
Streamline, update, and enhance fresh2design from the inside out.
A complete brand development, strategy, and creation of organizational platforms for fresh2design that stays true to who they are and what they stand for.
f2d creates a diverse and inclusive environment in which its members can grow. F2d understands that each of its members has something fresh to offer the industry, and wants to return the favor by offering unique programing, and exciting opportunities.
The new mark for fresh2design was created with its roots in mind. Taking the infamous toothpaste swoosh, we were able to modernize the symbol, use it to create letter forms, and create an impressive ambigram that makes the the new trademark all about perspective, growth, and modernity.
With f2d expanding to other cities besides Austin, city chapters are now differentiated using color, as long as no two cities within the same state use the same one. "fresh2design" and the city name are always lowercase to remain casual and approachable, and to keep the mark from looking too corporate.
The color palette was chosen to be graphic and eye-catching. Each color serves a specific purpose within the brand, whether it represents a certain event, city, or one of the 5 pillars.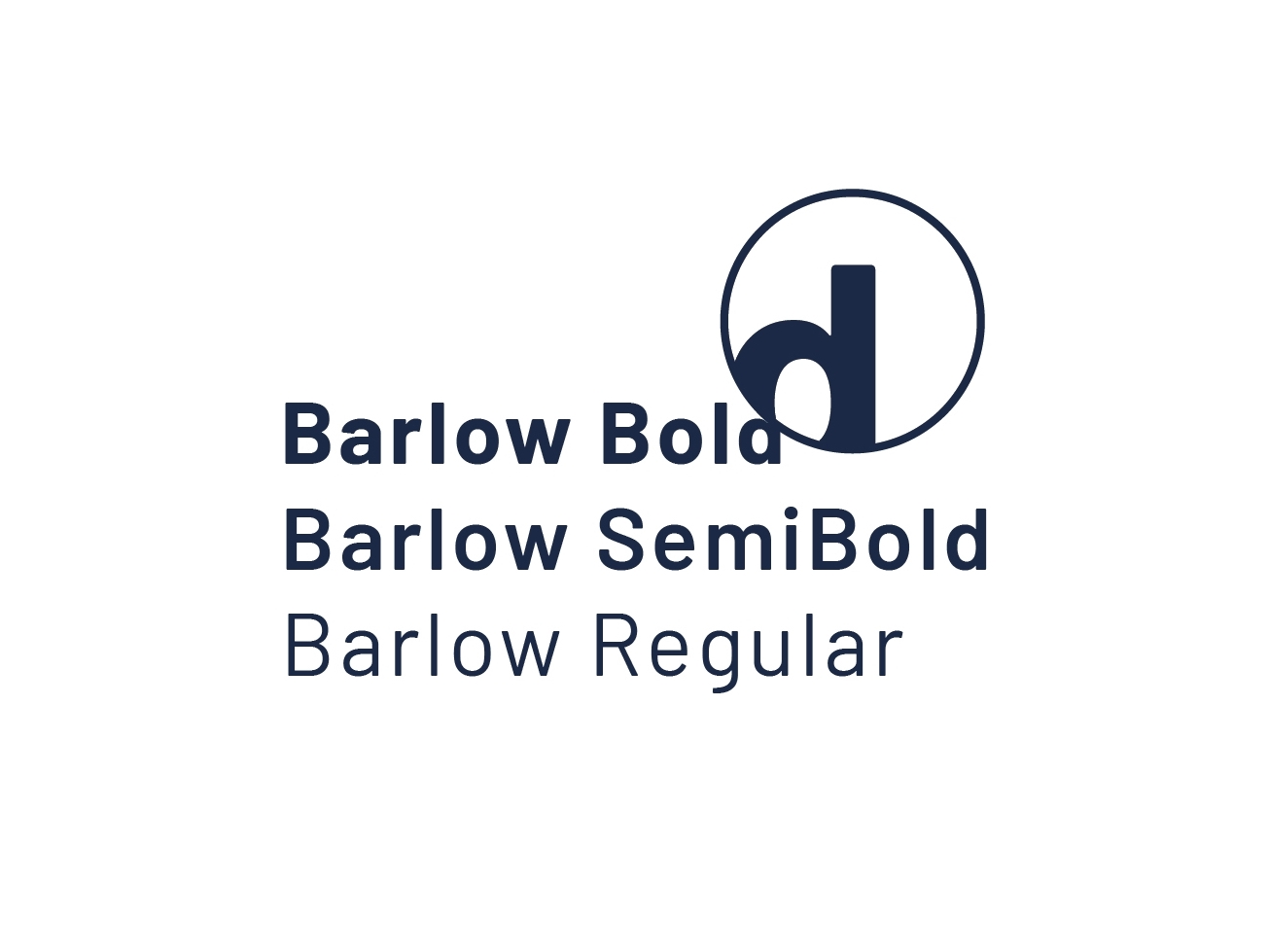 Barlow, a free Google font, was chosen for its modern structure, rounded corners, and the flexibility of its 18 different styles.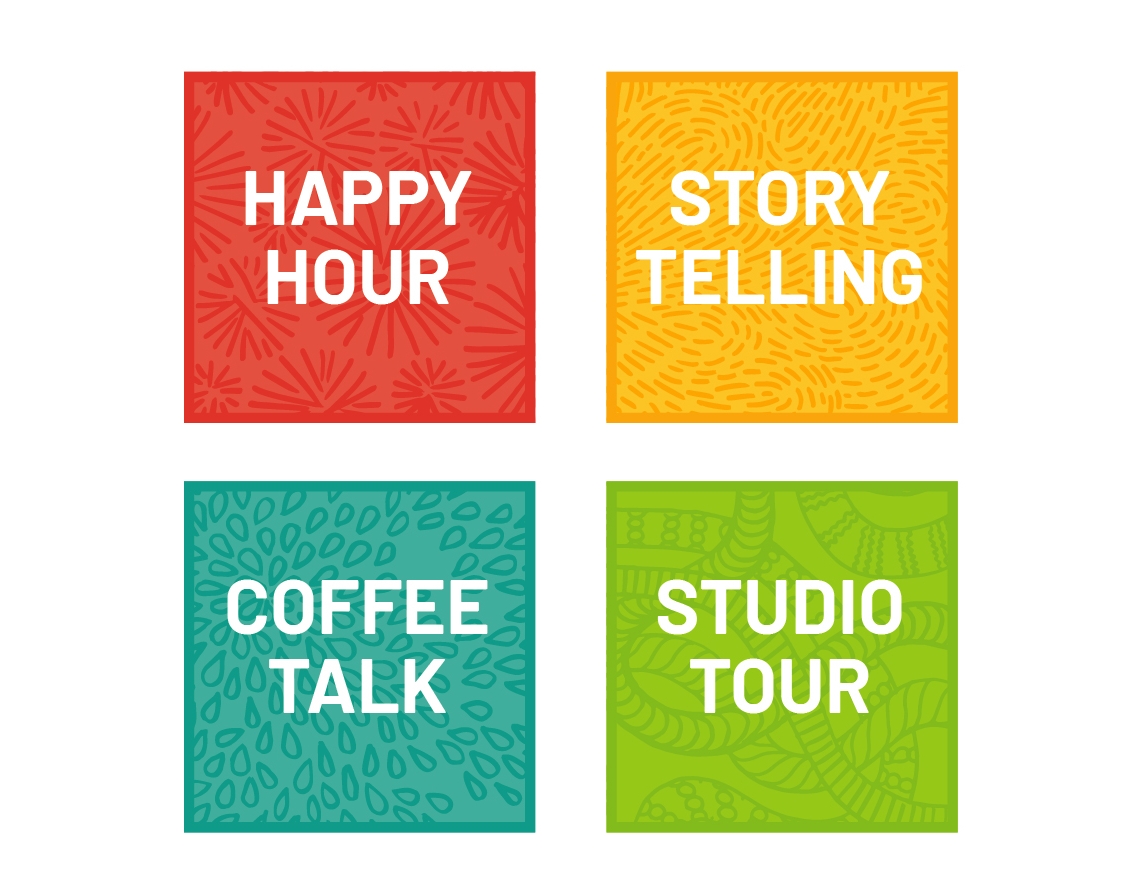 Hand-drawn patterns enhance fresh2design's friendliness. To avoid chaos, patterns are applied on a same color background—either light on dark or dark on light.
Each recurring f2d event has its own color and pattern combination for easy recognition across platforms—but the patterns themselves in different colors can have multiple uses.
The new and improved f2d website is a one stop shop for members, curious non-members, and potential sponsors. This gives f2d an organizational platform to store important information for their audience to access.
fresh2design conducts most of its business on social media. Since each platform's flow and voice are different, different kinds of content have a home on each social media site. We've created this flowchart to make it easier to know what goes where:
At social events, f2d provides name tags for all attendees in order to create a sense of understanding between all members (new + old). New, updated Name tags will now allow the attendee to get creative with their space. A custom sticker sheet will accompany name tags allowing the attendee to further express themselves.
Without non-profit status, the f2d organizes can't touch a single cent. But, since you gotta have funds to have fun, they had to come up with other ways to provide members with unique programming without charging a dime. That's where sponsors come in. Sponsors can host, pick up a tab, or provide swag. The sponsorship packet outlines the key benefits and breaks down all that a sponsor can do.
From the first thought going into this project, to many, many, things in between, here are the behind the scenes to the fresh2design thought process: